Hi,
I would like to split the Drum Track of the Keystep pro into multiple Midi Chanels with special Notes.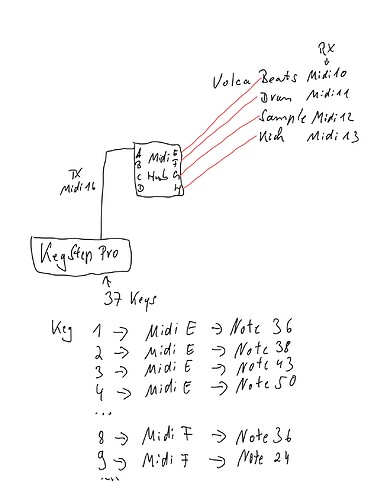 could you help me please to get this setup on Midihub. I am hanging at the moment and come not further. I thought Noteremap does it for me.
Thanks for your help or Ideas how I can solve this problem.