I've got two identical usb-to-midi adaptors and I'm trying to use them with MODEP to control two different Korg volca synths. I plan to use an MPK mini and the midi channel filter plugin to play each separately.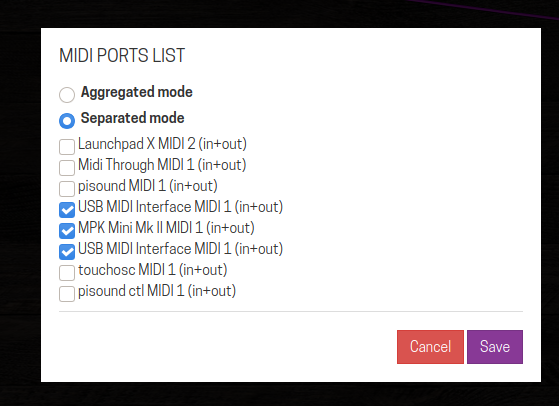 When I click on midi ports both devices show up but after adding them only one output port is shown (actually both show up initially but when I refresh or try to connect only one is shown).
Is there are a way to connect to each separately?