Hi there, I've been loving playing with MidiHub, but I'm struggling to get set up so I can run my standalone hardware setup, while only plugging in my computer when I want to edit presets.
I can connect to my MacBook Pro the MidiHub just fine when it's outside of my setup (even using a USB hub), but once I hook the MidiHub up to the USB hub that I use for my main setup, my MacBook can't find it.
Here's how I have things set up. Any idea why my Mac can't find the MidiHub? The MPC sees it just fine, and I can choose and use presets using the button, but I'd really like to be able to set up my presets while the MidiHub was actually connected to the devices I intend to use it with.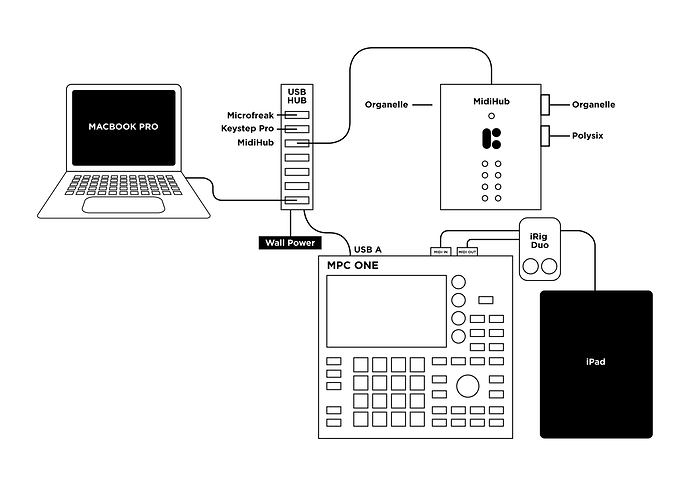 Thanks for your help. I'm sure I'm overlooking something simple, but it's been keeping me from using it, and I'd really love to get it up and running.