Hi,
I just got an Akai MPK Mini Play, and have it set to "internal sounds" and have it showing with your suggestion:
modep@modep:~ $ amidi -l
Dir Device    Name
IO  hw:1,0    pisound MIDI PS-3RP1Q6
IO  hw:2,0,0  MPK mini play MIDI 1

I don't see it in the "MIDI Ports" setup. I checked all the boxes to see if it will show as an actuator but no go yet. I'll keep reading posts and if I figure it out will post back.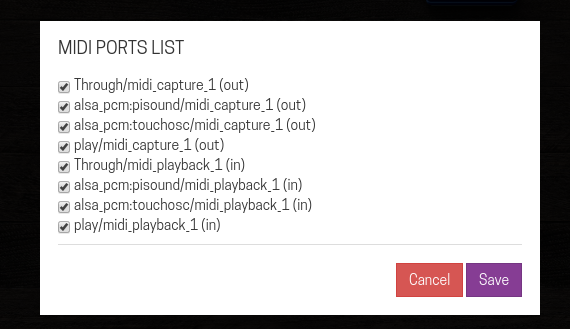 ---