Hi everyone! I had a question regarding a project I am currently working on.
Essentially I want to try to build a way for random people to connect to the Pisound and control simple effects by downloading an app (could be the pisound app or could be a custom a made app). The input of the Pisound would be a set of contact mics and outputs, a set of speakers. I was wondering if this could be possible through the Pisound app or would I have to build an entirely new app. The Pisound Bluetooth is at times dodgy.
Not expecting someone to solve this completely (though that would be convenient!) but any idea on what options I have or which way to go would be helpful.
Below is a rough picture of what I am trying to achieve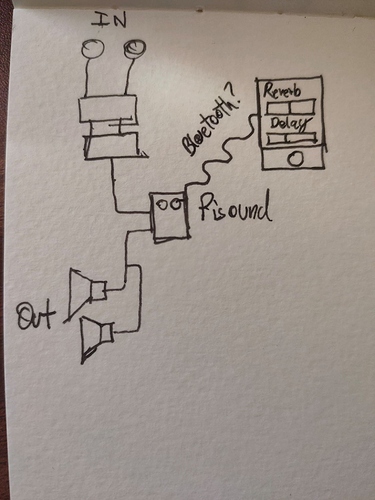 Sorry for the loaded message.