Hi !
I've been using Patchbox OS with both ORAC and FoxDot (Supercollider) on my RPi 4 with great results, but I realised that for my ORAC setup, I'm not getting any audio in from my Focusrite Saffire 6USB. So, I ran startx and opened Patchage and I see this: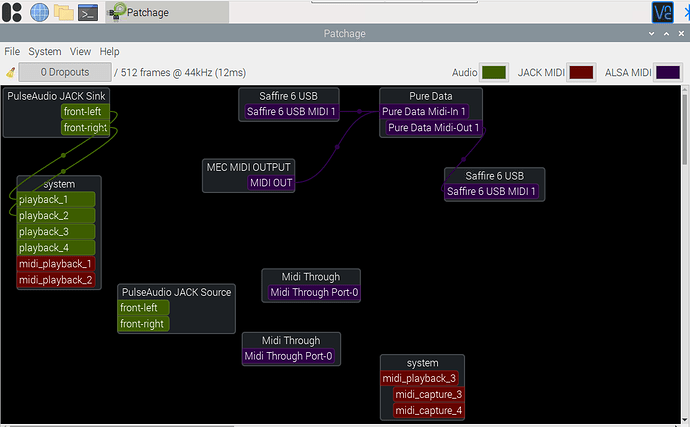 As you can see, the Saffire's 4 outputs are connected (listed under "system" playback), but there are no capture channels registering under "system". Why is this? Surely if it finds the soundcard and connects to the outputs, it should find the inputs too?
I'm not sure if it's related or not, but it also looks like rather than the outputs of "Pure Data" linking to system playback, it shows the outputs of "PulseAudio JACK Sink" instead. But at least the output of ORAC is loud and clear.
Thanks