Hello,
I was preparing to test a hydrophone that wants a "hot mic" voltage of 2.5-5.5V and decided to test the voltage provided by the Pisound after soldering the 5V bias jumpers. I was surprised to find the voltage between the ground/shield and either red/tip or white/ring to be 6.05 volts, rather then the 5.0 that I expected.
Here's the voltage between red and ground wires: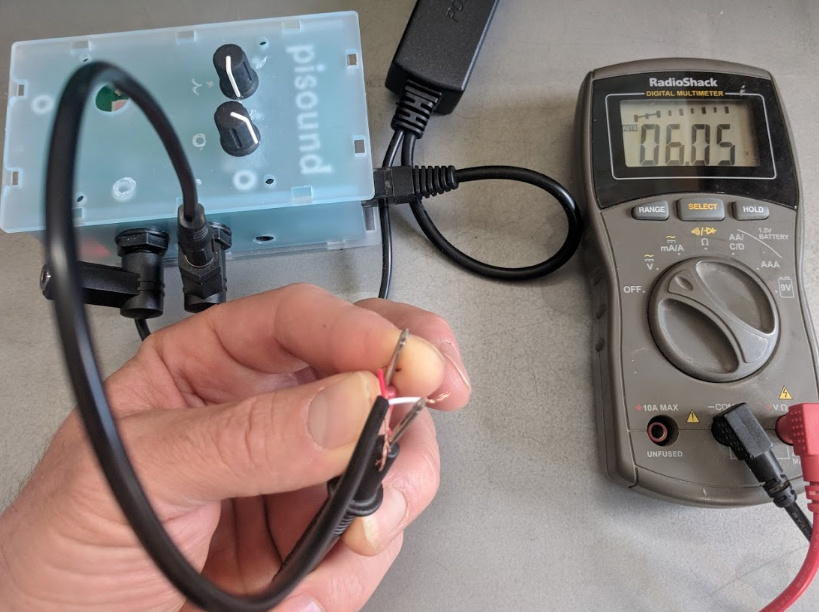 (In this photo it looks like the black multimeter lead is also touching the white wire, but it's not.)
Here's the voltage between white and ground wires: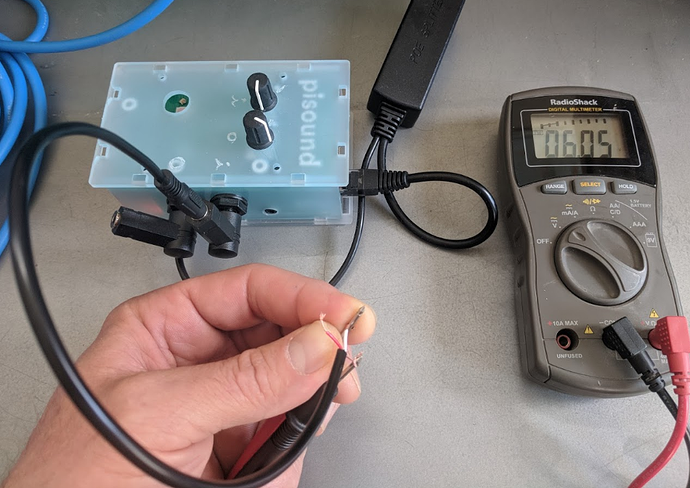 The same measurement on a 2nd Rpi3B+PiSound device in which I've soldered the 5V bias jumpers yields 6.02V. There's a third I could get tested, but it's currently in California…
Is this a feature or a bug? Any thoughts, @Giedrius?
Best regards,
Scott in Seattle