Hey guys! Patchbox OS has been updated to be based on the Bullseye Debian release! It should work just fine with pretty much all the currently released Raspberry Pi's out there. Also, most of the software that comes installed by default has been updated to latest versions available.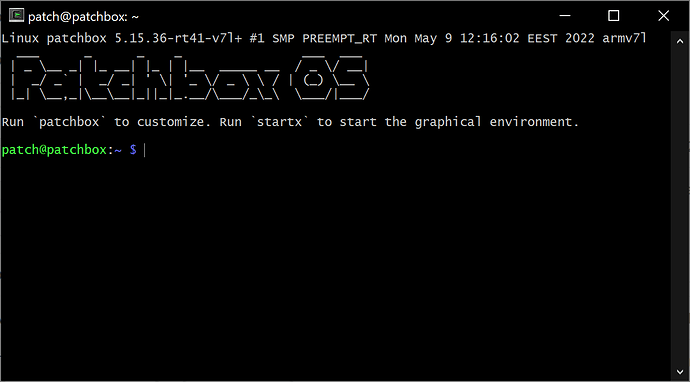 It also includes a real-time kernel installed by default, it's been verified to run even with Pi 2 and Pi Zero W.
Downloads
SHA-256: 8c806a94daba2298f96ede2a0f3e40f92ce26bf23a4ea357bbaf1919e2f09e4f
Default Passwords
| | |
| --- | --- |
| User name | patch |
| Password | blokaslabs |
| WiFi SSID | Patchbox |
| WiFi password | blokaslabs |
Please change your user password while going through the wizard, for security.

The WiFi hotspot is on by default.