Hey guys, the Pisound App Beta is live! The setup information is available at https://blokas.io/pisound/docs/pisound-app/. Only users who have applied for the beta will have access to the Play Store download.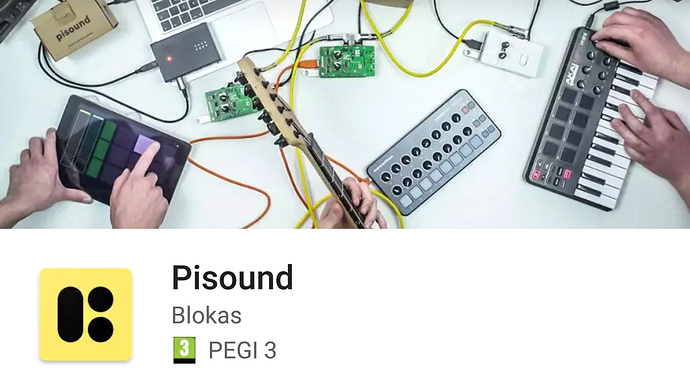 The Focus of the Beta
The app implements strictly the basic technical aspects of launching patches on Raspberry Pi & Pisound remotely from a mobile device via Bluetooth and that is what we want to get right first. We raised the following goals:
The app must be stable and just work.
Adding support for more patch host software should be easily doable and shareable.
The interaction after initial setup should be possible without any display or input devices connected to Raspberry Pi.
As we mentioned before, some issues are to be expected, and we can test only on a very limited set of devices, so that's where you step in.

Providing Feedback
General Feedback
We are very interested in your feedback regarding usability, your experiences, thoughts on customization, feature requests and anything else. By sharing your thoughts with us you will be shaping the direction the app moves in. You may share your feedback by sending us an e-mail at beta@blokas.io or at our community using Pisound App category for your topics.
Bugs / Crashes / Hangs / Etc…
Reproduction steps are very helpful in these kinds of issues, as well as the models of the devices that were used. The more information you are able to provide, the quicker we will be able to resolve the issues.
Cheers,
Blokas team!