Hi All,
I tried to add sustain function to a device that does not support CC64
I simply add sustain pipe between midi keyboard and sound device and map "Sustain On" to my susatin pedal (connected to my midi keyboard).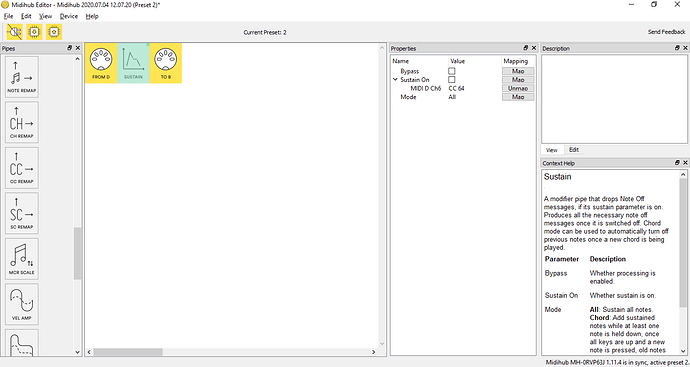 What I do is :
play notes
press sustain pedal
release notes
release sustain pedal
Notes are still sustained. I have to replay the same notes to send "Notes Off".
Am I doing something wrong ?
Have you experienced the same ?
Ragards.