Hi!
Please excuse my noob question:
I flashed the latest Patchbox OS to my Pi4 B 4gb but unfortunately I cannot boot to the OS, because of various errors:
start4.elf: is not compatible
This board requires newer software
I have updated the bootloader / EEprom but the issue persists, keeps trying to boot with the following screen: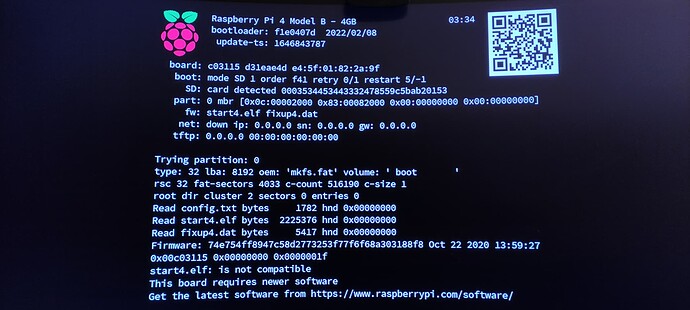 Any ideas what to do?
Much appreciated!