Possibility to Rename/Edit names of Labels Pipes.
Might help "visualise" routings.
Thoughts?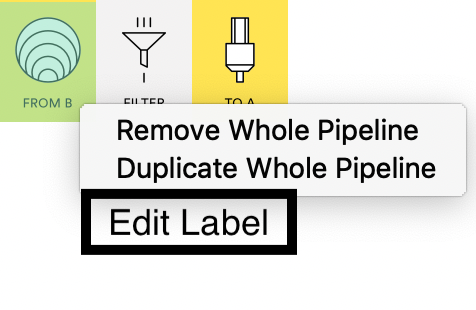 Yes, descriptions n labeling seems lacking functionality, a good point would be a description with a title for every pipeline (group of pipes). The current general preset description is at a different level and should be there also.
This could be done though, in a much more delicate way, by creating a new kind of pipe that stores just the descriptions and the title. It could be some kind of blob to save space on the device.
If not applicable as a pipe for any technical reason, just add 2 new database title/text fields per pipeline for the editor. The "pipeline" titles could be printed on screen somehow.
Essential!
Colours and name editing would help a lot.
I am sure its on the agenda
+1 to the idea of "Pipeline Titles"!
Naming inputs & outputs please!