First, thank you blokas and the community around to make Patchbox available for free.
I was really waiting for a low latency kernel. I am actually using Pure Data on raspberry pi for a some years, and I get always stuck between the real time, and the timer on puredata , that makes all my "tempo" wrong when I play with sync audio files.
But even on the patchbox OS, when I started pd with -rt flag, I get this trouble :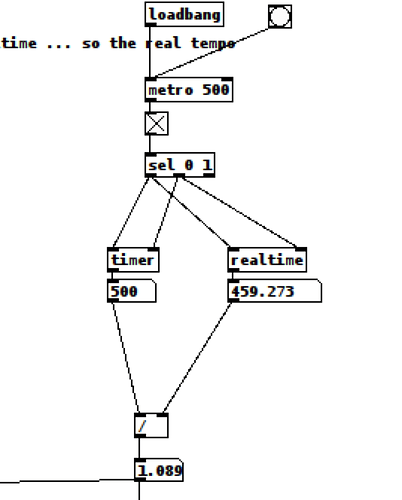 . The error is around 8%
Is puredata really running in real-time mode ? If no, how I can solve it.
Thanks