Hi there
I've been using the PiSound as part of a live soundtrack project I'm doing for 2 short films by Chris Marker.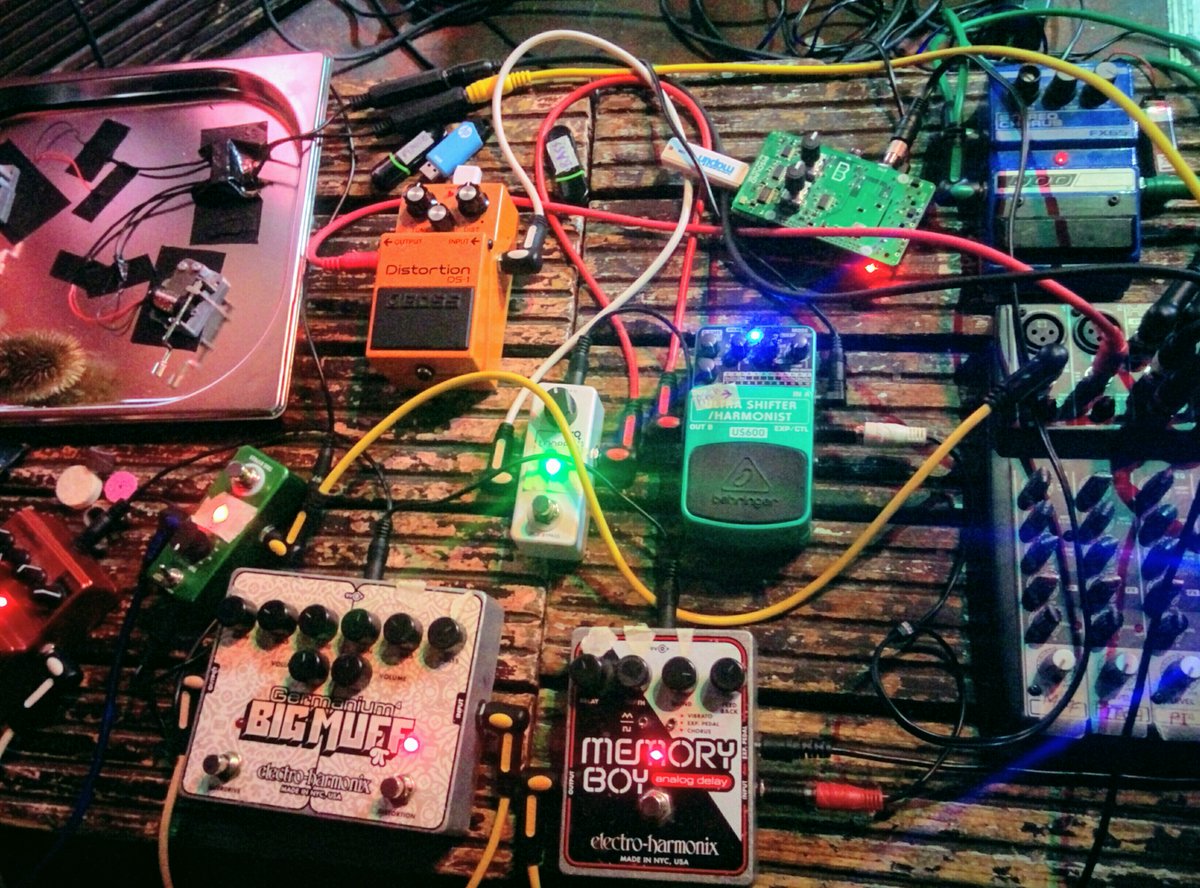 You can see the PiSound at the top right. The 4 USB drives have different Pd patches which I swap over during the performance, output from the PiSound is split into 2 chains of pedals, then into a small mixer.
I really like this set up, no screen and mouse/keyboard to distract me. The next step is a small Arduino based USB controller with 4 rotaries and a couple of buttons which I can map to give me a bit more control. ATM the Pd patches are outputting randomly selected chunks of field recordings make in the UK and France over the last 18 months.
There's a film of one of the performances here
Thanks
Dan