Hi Everyone!
I am trying to create a slider on my pisound module that can control the delay of the patch.
Audio is meant to be coming in via adc~ and go through the delay patch. The delay patch was taken from online and works by itself. But when I try to open the Pisound module, it does not open the module.
I have a feeling it has something to do with the sending and receiving within pure data. The "send symbol and "receive symbol" are different when I open my Vslider properties of the delay sliders. In the step by step tutorial it seems like the send and receive symbol are the same. I have attached a picture of the details on my screen whilst making the parameters.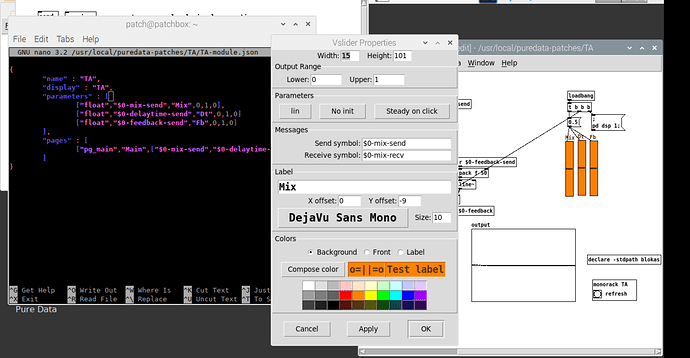 Any help is well appreciated.
Regards
Reibang