Hi!
I'm thinking about a pipe that, once received certain note on one MIDI channel (from an Octatrack connected to Midihub In A), transforms this trigger in sending value 0 to ALL CCs to some specific port (where a Faderfox is connected, Midihub Out D), so all these CCs are initialized in the Faderfox -check "diagram"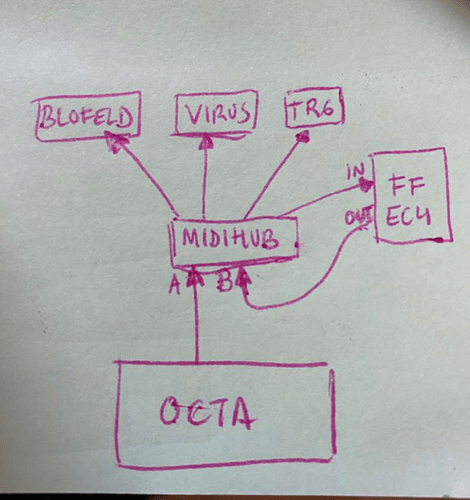 I'm thinking about a From A → CH Filter → Dispatcher → Transform Note into CC → To D
But not sure if this is correct, and I would need some help here!


Thanks!