Happy to say mine arrived too. Lovely little thing, can't wait to get stuck into some hardcore experimenting…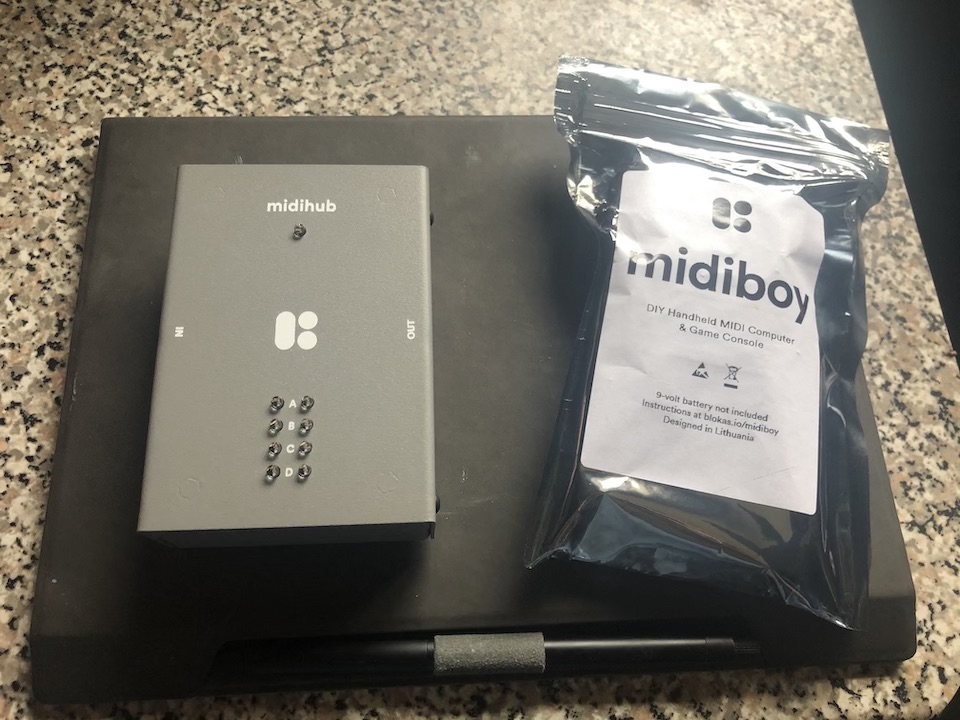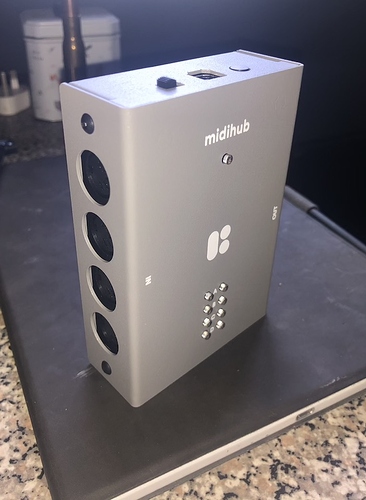 Hi everyone - my MIDIHub arrived this morning in Ireland and I'm getting it set up now. Looks fun - been looking forward to this.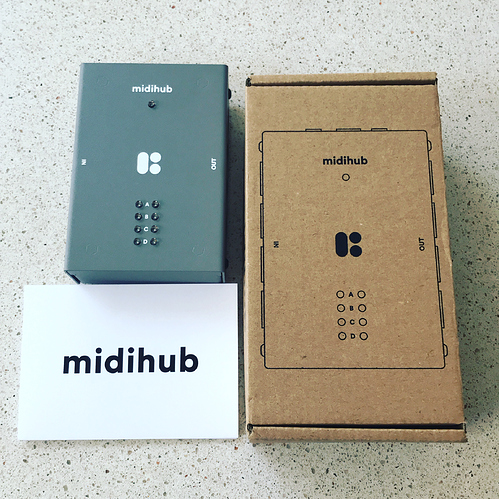 MidiHub arrived in The Netherlands! Hurray!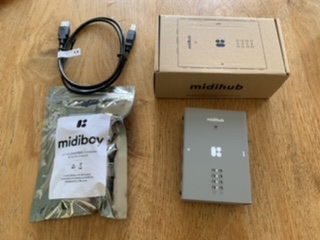 Also arrived here in .nl

Can't believe how fast it is to program, basically instantly!
At last!!! (after slooooooow delivery) arrived in Portugal.
No time to waste

lets get connecting and have fun!
Thanks everyone @blokas!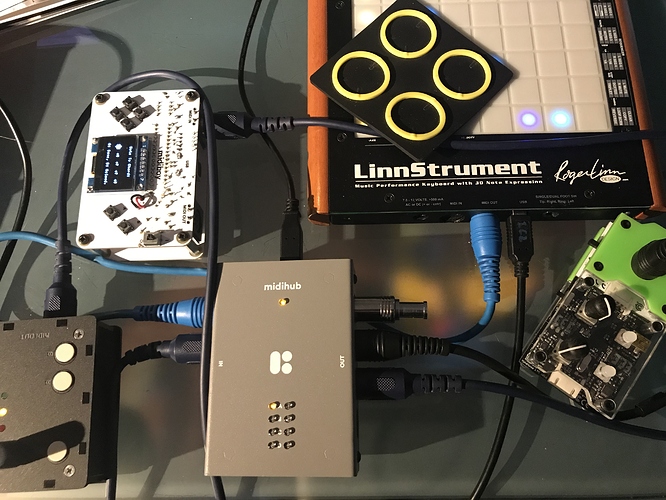 Is that some WiFi MIDI adapter?

"black box" on the (of sorry left) ? it was a kickstarter "one-knob-rules-all"

Yeah, I meant the Flash one, no worries, looks cool either way.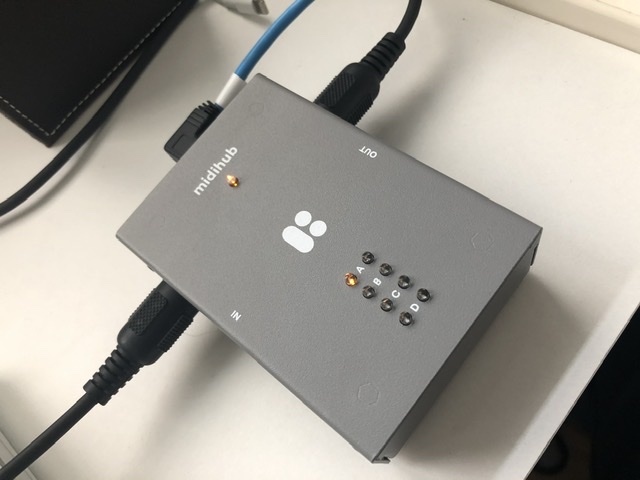 got mine as well such a beauty

what would be the best way to start? i am not an expert in midi routing and would like to see some templates or other users creation to get an idea how to work with it.
for example i would like to use
ableton as receiver and sender of midi data and midi clock
my beatstep pro as a sender of midi
my miniloque xd as sender and receiver from beatstep
my tr8s as sender and midi clock
the idea is to have one preset for ableton as a sender of midi clock and midi, and one preset as a receiver only of midi clock and midi notes. or is it possible to have both activated at the same time.
cheers.
Same "boat", lets just get our "feet wet" and experiment!
About MIDI Clock: One MASTER only all others slave (you have to decide;-)
hey, yes sure learning by doing the best approach

Moved the shipping time discussion to Shipping time to North East USA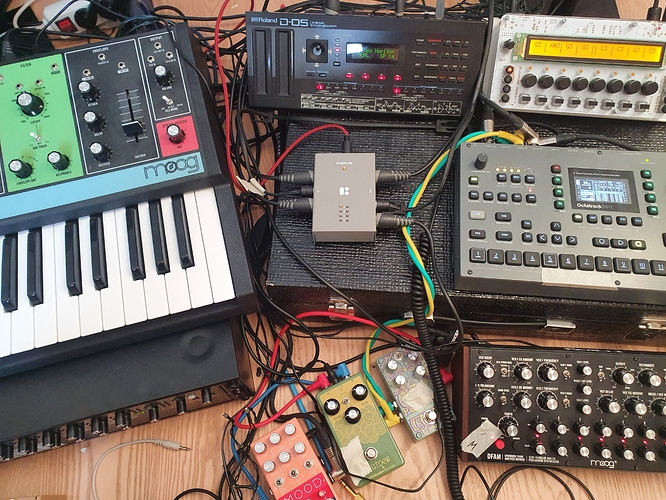 MidiHub has arrived in Denmark, and has taken center place in my setup while I figure it out. My initial use case for it was to help route Midi back and forth between my devices, but I'm beginning to find further, more musical, uses for it: the arp and chance together produce some magnificent results and sending custom CC's from my Octatrack makes everything less loopy and more organic. By the way: I've seen a couple of D-05's in people's setups, does anybody have any tips on controlling it via Midi?
Midihub just arrived to postbox in British Columbia, Canada today.
Shipping date from origin was May 10.
Good luck to all other Midihubs making their journeys.
Mine arrived in Toronto yesterday! Took roughly a month to land but I'm glad it's here. Haven't had much time with it but I'm going to try tying it in with my Eurorack gear. Wish me luck!