I've just tried to setup Patchbox for the first time and have run into some issues that I have no idea how to solve. First off, I don't think my wifi dongle is being recognised by the OS so I'm having to use an ethernet cable. The systemctrl status command says "running" if that's any indication.
Secondly, and more importantly, when I try to set up MODEP, it simply won't work. I'll attach a screengrab of the terminal response I'm getting. Jack seems to be running fine with my old FastTrackPro so presumably it's not related to that.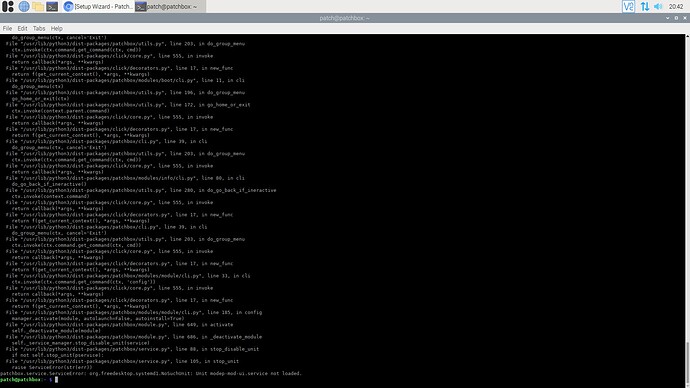 Sorry for my lack of understanding here, and thanks for any help.