Some troubles on finding the right power supply at the beginning but after it no other problems.
Glove that control live electronics on voice.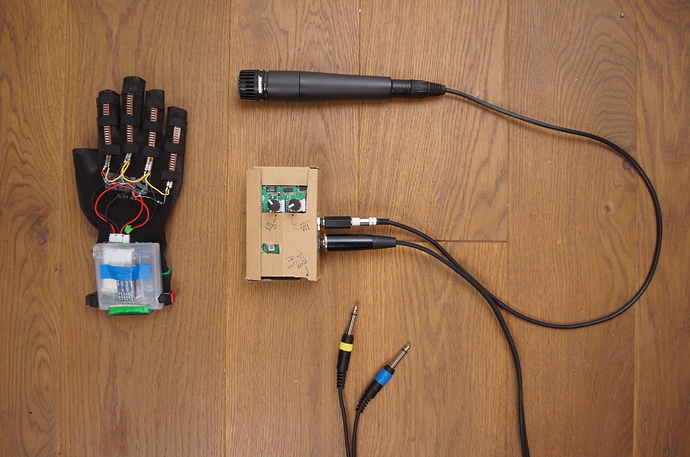 here a short video:
https://goo.gl/photos/TNG375ptayxLWhMu5
I used pisound to finish my prototype of a glove controlled voice augmenter.
The glove is composed by:
Arduino
2 buttons
4 flex sensors
1 XYZ accelerometer
1 bluetooth transmitter (HC-06)
Glove is bluetooth connected to raspberry pi 3.
Pisound do the rest. Sorry for the ugly case made of paper.
Audio quality is very good. All my old problems of noise caused by bad cheap sound cards are gone.
So now… How much costs pisound?
Another question: can we post some images/video on our social or website or we must wait the launch of the product on market?