Hello !
I'm here for a problem on my couple Rpi3+audioinjector+Modep :
http://www.audioinjector.net/rpi-hat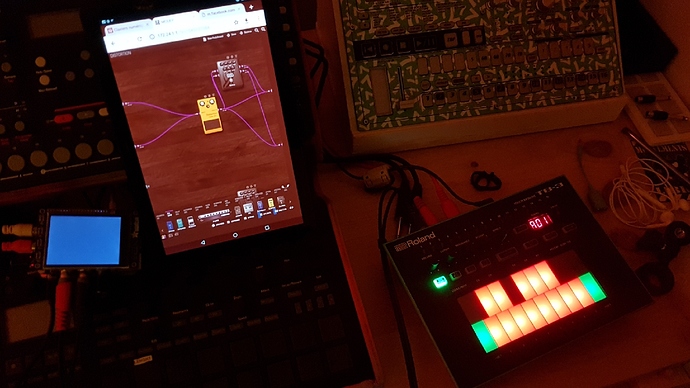 My pi is booting, mod-ui is reachable from any devices connected to the hotspot, I can add pedals …
But the sound is not passing throught mod-host, if I enable my audioinjector soundcard (with the alsamixer interface), it just let the sound going out, but it is not modified by the pedals on the screen.
I think I need to say to mod host that audioinjector is the soundcard to use ?
Thank you for answers, and thanks to blokas team !!!