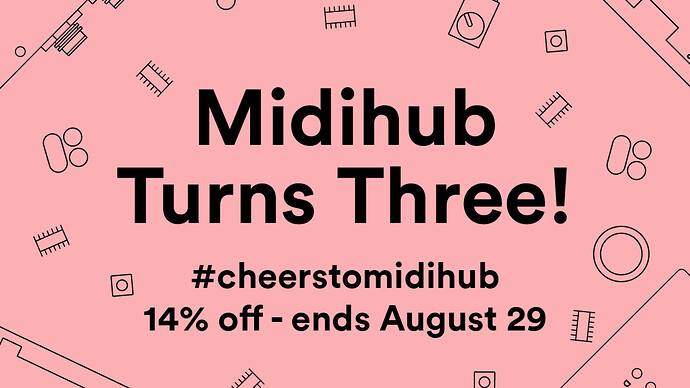 The 29th of August is a particularly memorable day here at Blokas - a triple birthday!

On this day, almost seven years ago, we signed the Blokas company's registration documents

, @Giedrius is celebrating his birthday

, and this year on this day, it will be exactly three years since Midihub was born!

We are starting the festivities today and would like to invite you to join us!

Use "CHEERSTOMIDIHUB" code during checkout to get a 14% discount on your new Midihub! The code is active until Monday midnight (GMT+3).

And if you already are a proud owner of Midihub

and are reading this in your studio, snap that Midihub setup of yours

and share it here or on social media using #midihub. Seeing Midihub in the wild, doing things it was meant to do, would be the best birthday present for us!

Cheers!