Moved the shipping time discussion to Shipping time to North East USA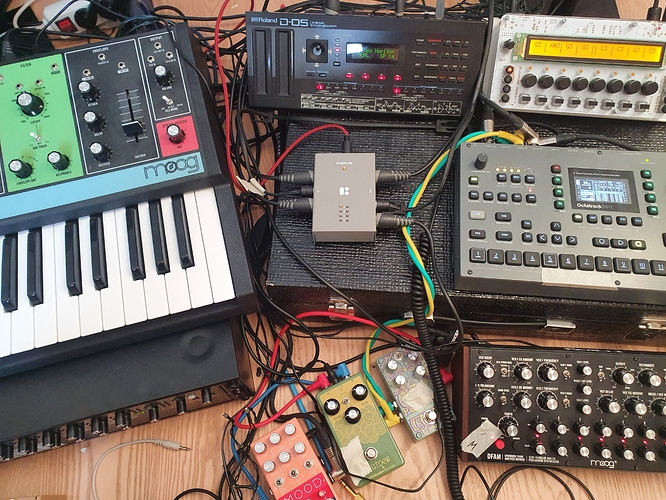 MidiHub has arrived in Denmark, and has taken center place in my setup while I figure it out. My initial use case for it was to help route Midi back and forth between my devices, but I'm beginning to find further, more musical, uses for it: the arp and chance together produce some magnificent results and sending custom CC's from my Octatrack makes everything less loopy and more organic. By the way: I've seen a couple of D-05's in people's setups, does anybody have any tips on controlling it via Midi?
Midihub just arrived to postbox in British Columbia, Canada today.
Shipping date from origin was May 10.
Good luck to all other Midihubs making their journeys.
Mine arrived in Toronto yesterday! Took roughly a month to land but I'm glad it's here. Haven't had much time with it but I'm going to try tying it in with my Eurorack gear. Wish me luck!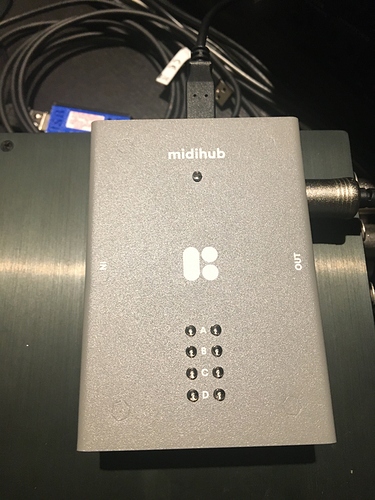 Mine still appears to be in Lithuania almost 2 months after I got the "shipped" announcement. Sigh.
See my comment here for explanation of the tracking page: Shipping time to North East USA
The real status is that it was sent abroad, the next expected event should appear once the destination country's postal services process the package.
3 months to the day and still nothing. What's the time frame on 'lost' status here? A year? How many people have yet to receive their order from my batch? It may not be your fault, but I think it IS your responsibility to deliver a product in a reasonable time, regardless. I could send the superfluous unit back if you ship a replacement and the other unit arrives.
We are getting confirmations from other people in similar situation as yours that their packages are getting delivered, so USPS seem to slowly be doing their job. The postal services have started the investigation of your shipment, we're waiting for any news, and we'll inform you once we hear anything. It's a long process.
You may order another Midihub, and we'll refund you its full price once your original package is confirmed as lost by the postal services, or it gets returned to us.