I haven't used MODEP (MOD Duo user), but assuming the feature is working, you can add a plugin to Favorites by viewing its description dialog and clicking the star icon.
---
Thank you for your reply!
I viewed the description page but I couldn't find.
I used a debugger. Then I found that it was hidden.
I change the display property and I can add plugins to Favorites!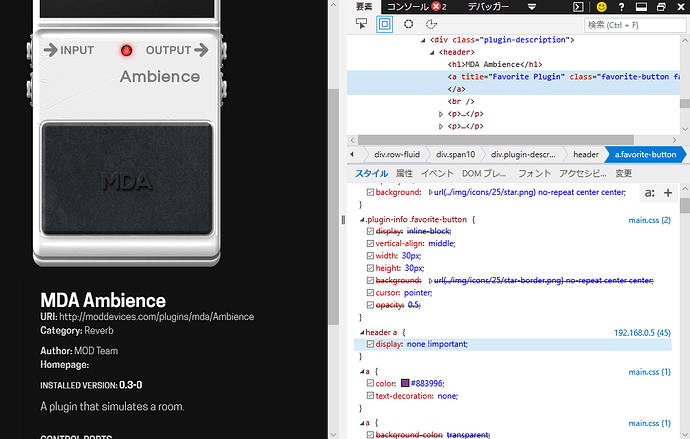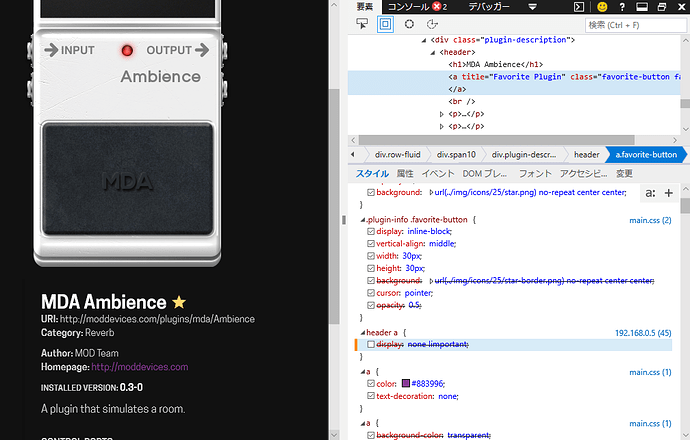 ---